200ml Flask glass spirit bottle
Wine is a very big market in the world , every brand has to fight for a place in a highly competitive market . How to occupy market is a big topic .
For every spirits has there own targict market , but no matter you are high range market or middle range market you should have series range from diferent volume .
It seems that small volume packing has much bigger market , now we have one flask glass bottles which can used for Vodka , whisky , Gin , Rum , Tequila or and brew coffe or juice .
For the wine producer this small volume the bottles cost is lower , for the total amount the price will cheaper which has great help to catch big market .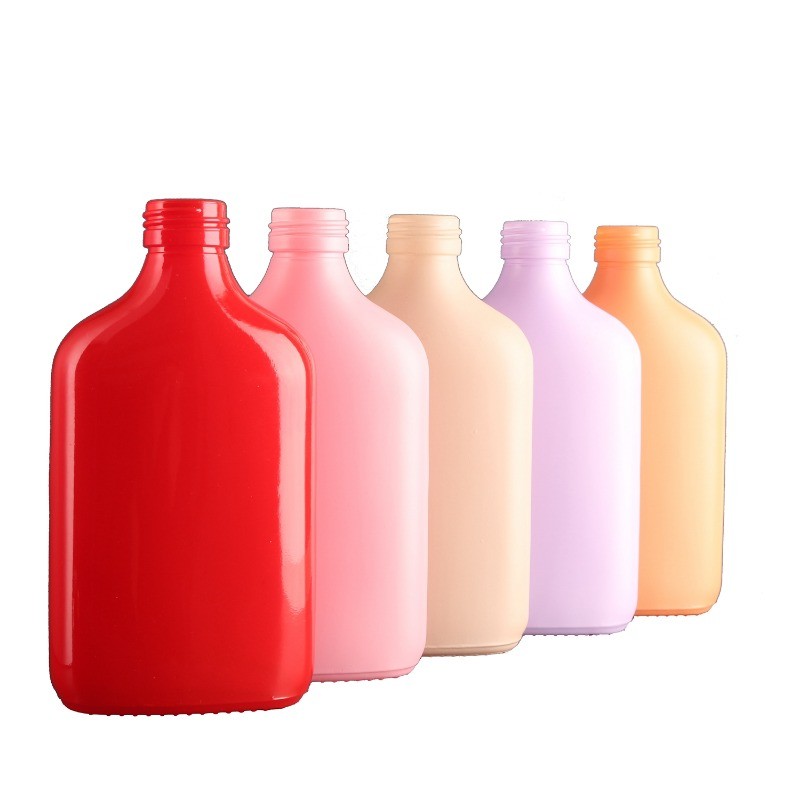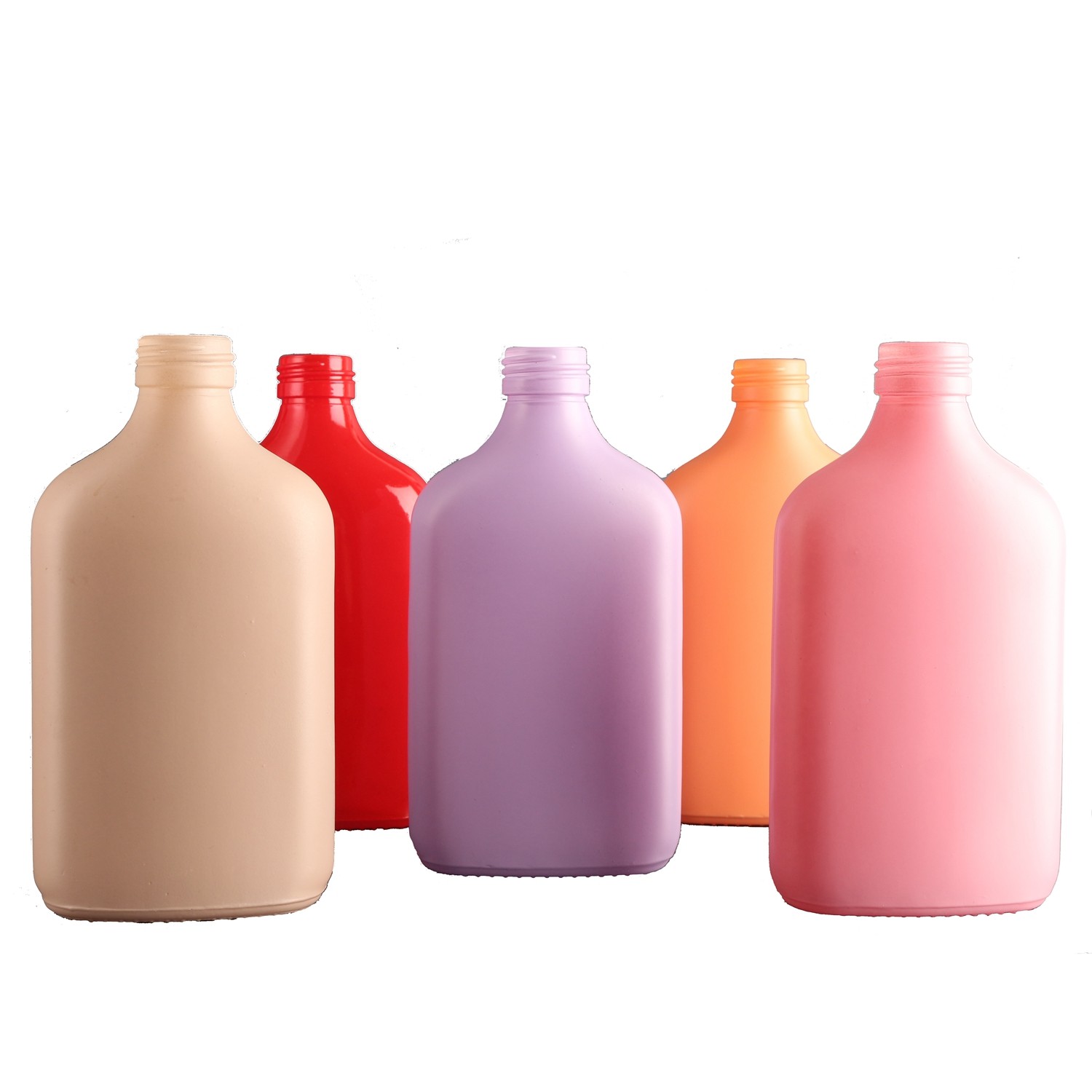 This bottle has different volume for your choice : 50ml 100ml 150ml 200ml 250ml 350ml 500ml, free sample can be offered , if you want to get any price or sample plz send email to colorsglassfactory@gmail.com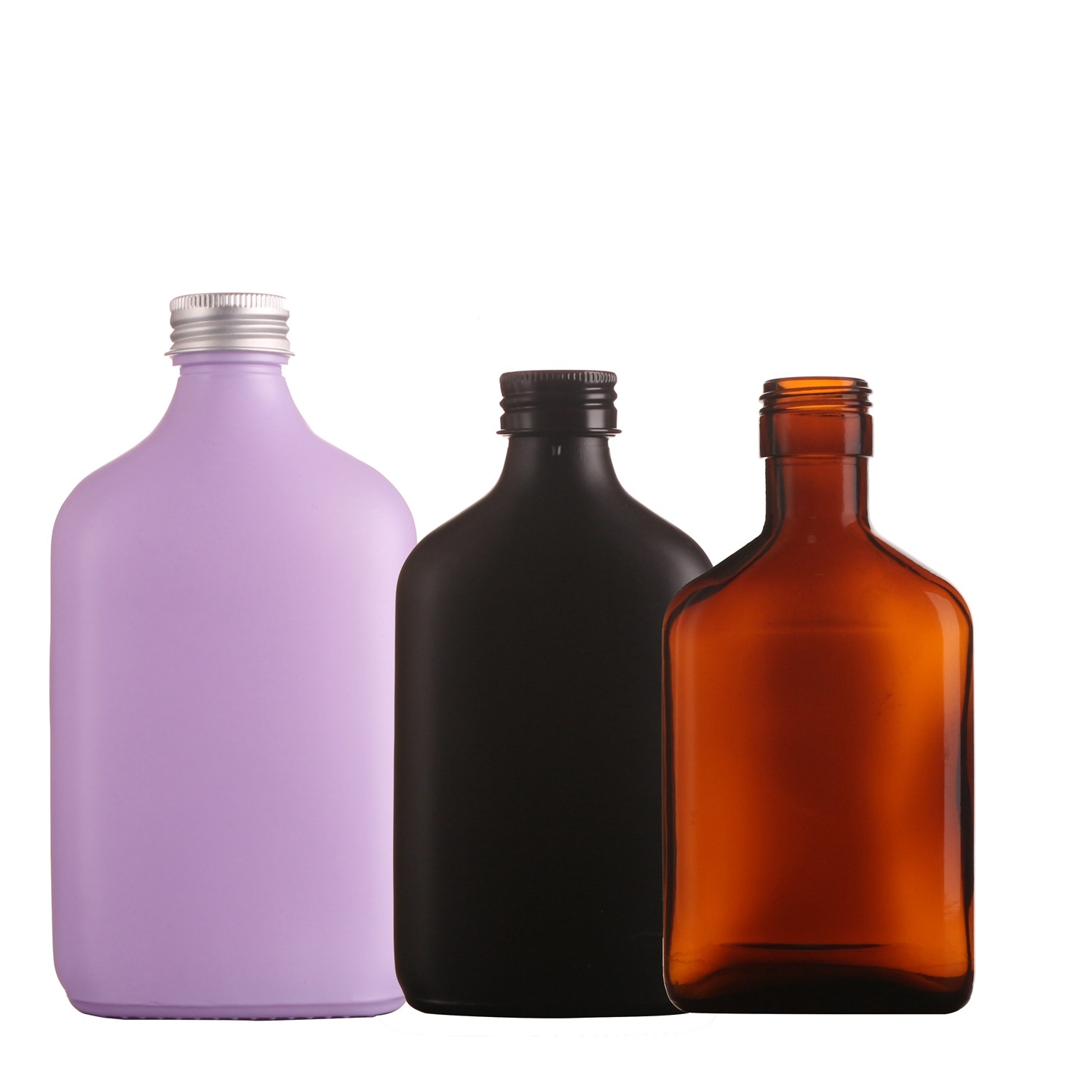 Our advatange for this bottle is that we have stock with transparent color at any time , No MOQ requirement .Customer can choose the original transparent color or do any decoration on it , the maily decoration for this bottle is spray painting and frosting , any color can be painted only you choose for the Panton card , this price is very attractive , if you need to get the price plz send email to colorsglassfactory@gmail.com, we are confident our price will not let you down .
---
There are other shapes choice for the cold brew bottle series if you donot like the above shape , here below is the 5 manily shapes of the bottles we have in stock . For this series bottle manily have three length neck as below photos and the caps is manily use Aluminium material , the regular color of the cap in stock is gold , silver and black , any specialy color also can be produced according the customer need .